i'm loving
tsumori chisato
at the moment.
i know these were a year ago, but i overlooked her when i downloaded all of the images & now im kicking myself for not noticing how beautiful her clothes are.
i just saw an interview with her winter 08 models on
fashion tv
- they were all so sweet.
i love the flower detail on some of these dresses. its so exquisite.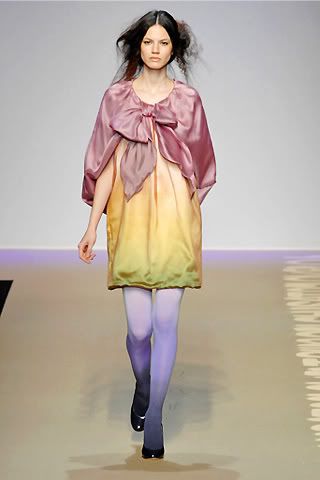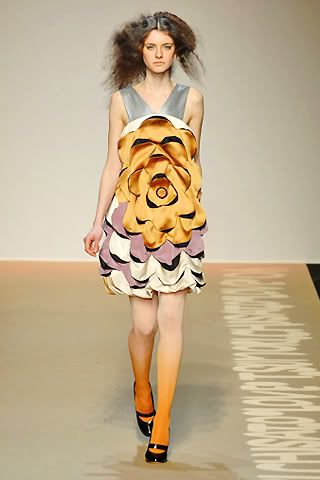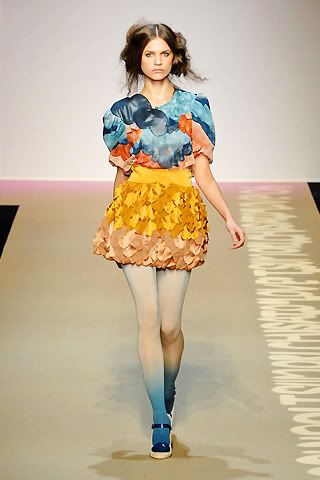 although i do love her eclectic colours in this collection, i adore the simple blacks, whites and pastels even more.